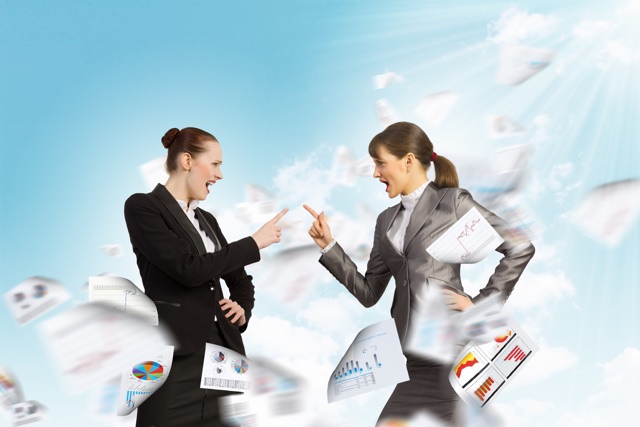 Business Partner Disputes: When to Involve an Attorney
Disputes are bound to happen between business partners, and that can strain any company. What is difficult to know is how to handle the business partner dispute informally or, if necessary, escalate it by bringing in an attorney and filing a civil suit against your partner.
Business partner disputes may arise from:
Inequality of work or pay
Misappropriating business assets
Ruining business goodwill
Competing with the business
Failing to act as a fiduciary to the business and the partner.
Understanding the Issue
It is important to get a clear understanding of the issue prior to confronting your business partner. Carefully read your company documents, such as the shareholders agreement and partnership or LLC operating agreement, as well as formation documents. These documents determine who owns what part of the business, who owns which profits, how the business is managed, etc. There may even be a provision in the document that deals with business partner disputes.
After looking at these documents, ask yourself the following questions:
What precisely are you concerned about?
What actions did your partner take that led to the current dispute?
What actions did you take that led to the current dispute?
How many and what resources are at stake?
Is there anything you can do now to prevent present or future losses?
How would you like to resolve the matter?
Do you want to keep working with your business partner, or do you want to separate?Do you want to minimize conflict so you can maintain the relationship with your partner?
Do you want to buy out your partner?
Do you want to sell the company?
Actions to Take Prior to Approaching Your Business Partner
Before approaching your business partner, be sure that you have met all your legal duties and obligations. This includes not deleting emails and records, and ensuring that you are performing your daily obligations in your company. At this point, you may want to have a consultation with an attorney to assess your legal obligations.
Try to Resolve the Dispute Informally
After you understand what is at stake, how you want to resolve the situation, and your legal obligations, follow the steps in our previous blog post to sit down with your business partner and have a frank discussion. If that does not work, try mediating the conflict as discussed in this previous blog post. If you are successful, these actions can pave the way for a stronger business relationship and serve as a model to resolve future business partner disputes. This also may be a good time to assess whether your company documents requiring an update.
When is the Right Time to Involve an Attorney?
Ideally, following the steps outlined in this article would prevent the need to hire an attorney. But you might find that you need legal advice or that legal action is your only avenue.
Be sure to find an attorney that has an established track record of resolving business disputes quickly and efficiently. Ideally, the attorney would be involved from the beginning to help guide you to an informal resolution. Be thorough in discussing with an attorney what issues you have, and make sure to understand your business and the nature of the partnership. Also be sure to discuss any statutes of limitation or deadlines if you have a pending case.