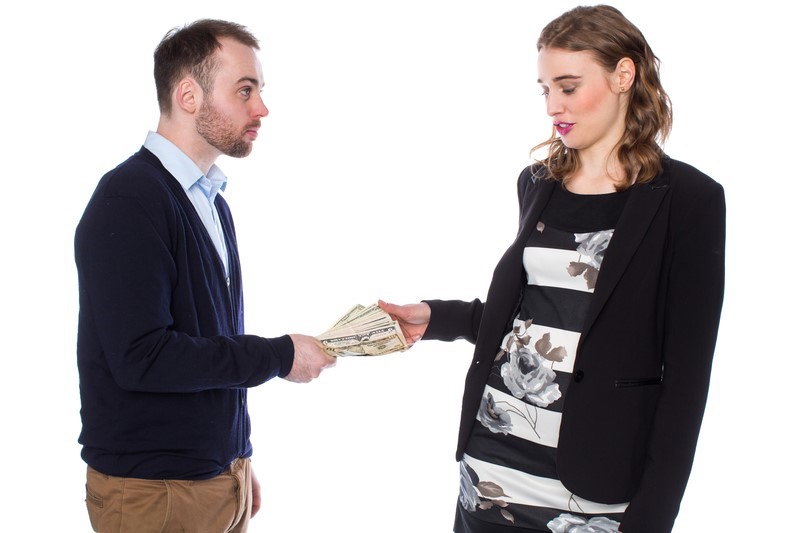 California's usury laws present a trap for unwary lenders.
Usury is the charging of interest at a rate greater than allowed by law. While most traditional lenders are exempt from California's usury laws, most non-traditional lenders, including individuals and most companies, are not exempt. Thus, seemingly simple loans involving family, friends, or businesses seeking mutually beneficial investment opportunities are likely subject to California's usury laws. These laws are complicated, difficult to find, and unfortunately they contain severe penalties.
Moreover, unsuspecting lenders have no meaningful defenses against a usury claim. Non-exempt lenders are subject to usury claims even when a borrower knowingly and willingly agrees to a usurious rate of interest. Given the substantial civil and criminal penalties that can arise from providing usurious loans, any individuals or businesses contemplating making a loan should ensure that they either comply with California usury laws or are exempt from them.
What is considered a Usurious Loan?
Under California law, non-exempt lenders can charge a maximum interest rate of 10% per year for loans provided primarily for "personal, family, or household" purposes. For all other types of loans, non-exempt lenders may charge an interest rate up to the higher of 10% per year or 5% plus the discount rate the Federal Reserve Bank of San Francisco charged to its member banks the month prior to the loan. That discount rate has been at or around 1% for some time. Thus, non-exempt lenders may currently charge no more than 10% interest a year.  Moreover, charges that are not labeled "interest," like loan fees or points, may also be considered interest if not documented properly.
Lenders' ignorance of usury laws is not a defense, nor can lenders claim they did not intend to violate the laws. Moreover, borrowers cannot waive their right to claim that an interest rate is usurious, even in situations where the borrower was aware the interest rate was usurious or where the borrower initiated the transaction. Even when the borrower proposes the usurious interest rate and drafts the loan agreement, the borrower can almost always successfully raise a usury defense to the enforceability of that interest rate provision.
Who is Exempt from California Usury Laws? 
Below is a non-exhaustive list of individuals, business entities and commercial transactions that are exempt from California's usury laws. Some of these may be subject to other laws that limit the interest rate they can legally charge:
Financial Institutions and Insurance Companies
Federal and state banks
Federal and state savings and loan associations
Federal and state credit unions
Issuers of credit cards, such as Visa, MasterCard and American Express
Insurance companies
Licensed Lenders
Real estate brokers, when they make or arrange loans that are secured in whole or in part by real property
Commercial finance lenders
Consumer finance lenders
Residential mortgage lenders
Pawnbrokers
Industrial Loan Companies
Exempt Commercial Transactions
Time payment contracts (e., retail installment contracts).
Commercial loans greater than $300,000 or where the borrower has at least $2 million in assets at the time the loan was created, so long as the following conditions are met.

The borrower is a business entity.
The lender has a preexisting relationship with the borrower, or the lender and borrower could reasonably appear to have the capacity to protect their own interests in the transaction.
What Are the Penalties for Offering a Usurious Loan?
If a loan is usurious, a borrower is typically entitled to the following remedies.
The usurious interest provision will be declared void. Thus, the lender will forfeit all the interest due on the loan, not just the usurious portion, over the remaining loan term.
Money damages for all interest the borrower previously paid for the two years prior to the date the borrower filed a lawsuit. If the lender sues the borrower for collection, all the usurious payments the borrower made may be set off by a reduction of the principal.
Treble damages for any interest paid during the year preceding the filing of a lawsuit.
A lender who willfully violates the usury laws may be subject to a felony conviction for "loansharking," which is punishable by up to five years in jail.
Unless you clearly fall within a well-established usury exception, you should seek the counsel of Capobianco Law Offices before initiating a loan transaction, no matter how easy and straightforward the loan may seem to be on the surface. If you are considering making a personal or business loan, the experienced professionals at Capobianco Law Offices can help.